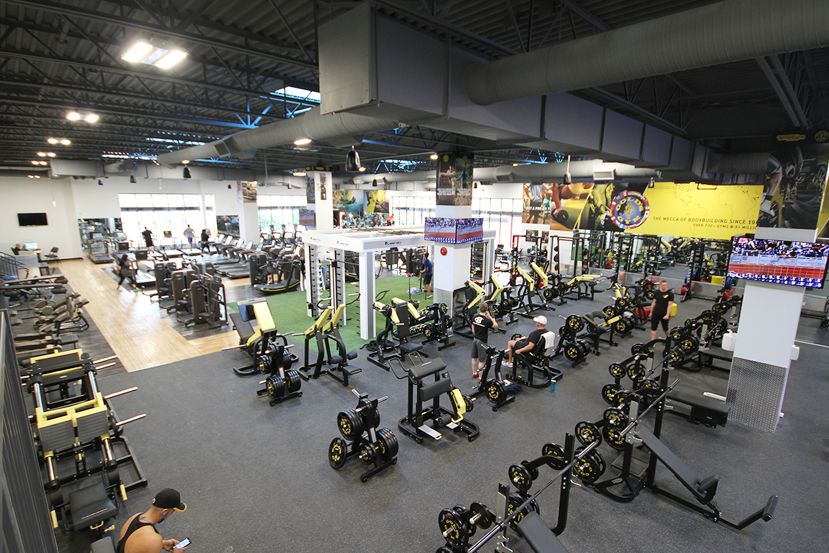 Take yourself on the path of total body transformation by opting for the best gym membership in Port Coquitlam provided by Gold's Gym. Let us delve into reasons which make Gold's Gym the preferred choice for fitness enthusiasts.
Top Reasons Behind Popularity of Gold's Gym Port Coquitlam:
Person training is provided on individual basis
Workout zones are both modern & well-planned
Members can join group classes & in-person workout sessions
Gym offers supportive & judgment free atmosphere
New members go through customized orientation sessions
Gym membership plans provide members needed flexibility
Certified coaches & trainers offer expert guidance
Physical training gets a boost due to nutrition tips provided by experts
Gold's Gym has most modern gym equipment
Right environment further enhances workouts
World-class exercise facilities make complete body workout possible
Fitness goals shared by members are used for creating tailored fitness routines
Members get additional encouragement from enthusiastic trainers
Members are always eager to assist other members
Workout experience at Gold's Gym is unparalleled
Training sessions are planned to deliver desired results
The gym utilized latest fitness technology for monitoring progress
Members benefit from flexible gym hours
Customized support & assistance helps members excel
Sufficient availability of equipment means members do not have to queue up for their turn
Gold's Gym Port Coquitlam – A Gym That Believes in Perfection in Everything it Does!