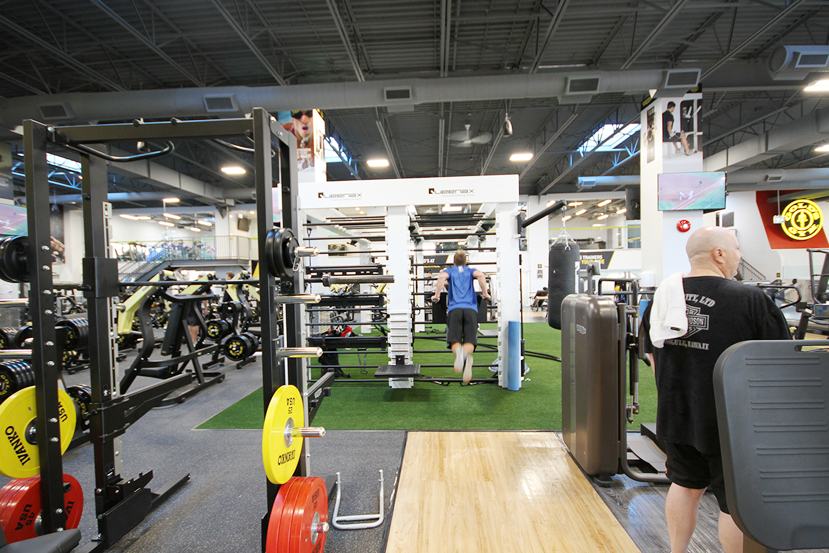 Gold's Gym brings to you the best gym membership in Gold's Gym Coquitlam with world-class facilities. If you are looking for total physical transformation then you need to join Gold's Gym Coquitlam. Our gym has gained popularity due to its focus on local community, a holistic approach, & tailored programs, which help our members achieve desired performance levels.
Why join Gold's Gym Coquitlam?
Gold's Gym offers a judgment free & high energy environment to perform workouts. In addition, motivational support provided by our certified trainers encourages each & every member to perform better. We are fully aware of the fact that each person has individual goals & expectations & our multiple gym membership plans perfectly match those expectations.
In addition, our customized programs go through a lot of brainstorming to ensure they meet needs of our members, whether their aim is to develop functional strength or shed some weight. The outcome of such bespoke programs is better than expected results for our members. The fact that our gym has most advanced equipment helps our members achieve even better results & availability of equipment in sufficient numbers cuts off the likelihood of queues & wait time during workouts.
Moreover, our focus is on bringing about continuous improvement in fitness programs. As such, results achieved by any program are monitored on continual basis & changes are made in the program so that even better results can be achieved.
Achieving Fitness Goals is Easier @Gold's Gym!