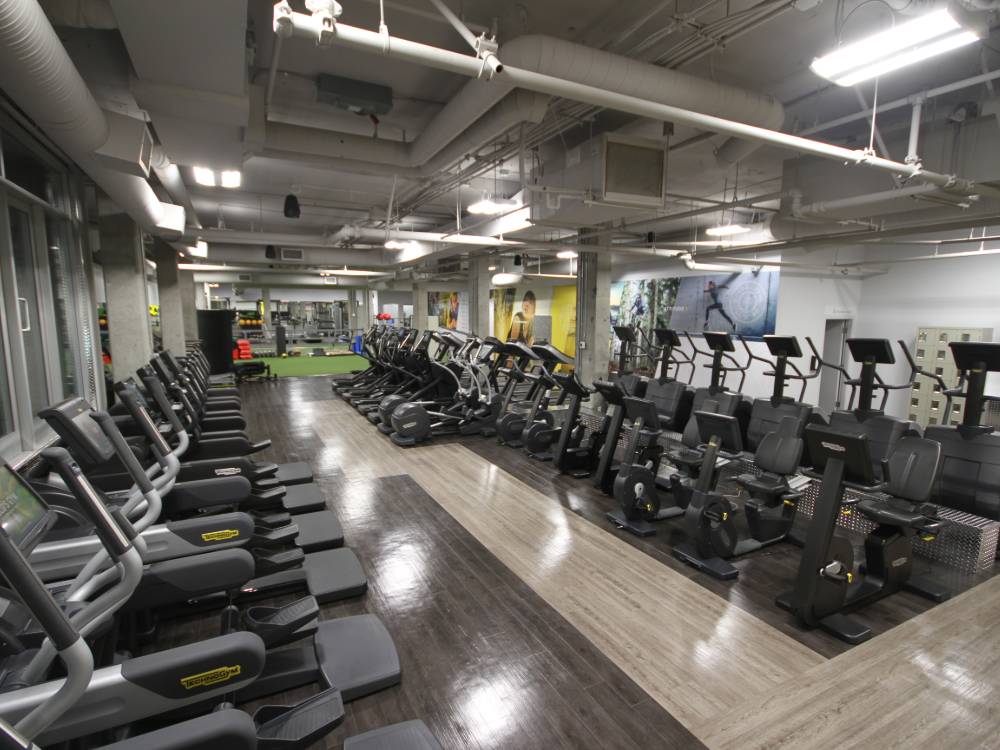 Offering the best gym membership in Vancouver, Gold's Gym Vancouver is the ideal destination for achieving complete body transformation. Gold's gym in Vancouver is known for its holistic approach, local community focus, and bespoke fitness programs that surpass expectations of our members.
Known for its friendly & judgment free environment, Gold's Gym in Vancouver is the right place for fitness enthusiasts. The support provided by our experienced and certified trainers motivates our members to do better. We understand that people join a gym with different goals and as such, we offer different gym membership plans that cater to every need.
Moreover, fitness programs are developed by keeping note of specific needs of members irrespective of whether they are trying to lose weight or gain functional strength. Such tailored programs help our members achieve best possible results. Presence of latest equipment works as a boon for our members & ensures that they do not have to wait in a queue for their turn during workouts.
We do not just craft a fitness program & let it continue endlessly. Instead, we monitor the results fitness program is providing & modify it at regular intervals. The result is physical transformation, which can be sustained over prolonged time period. There are group classes & individual fitness programs that members can join. We also educate members about methods that can assist them in leading a healthy lifestyle.
Take Your Fitness to Next Level at Gold's Gym Vancouver!