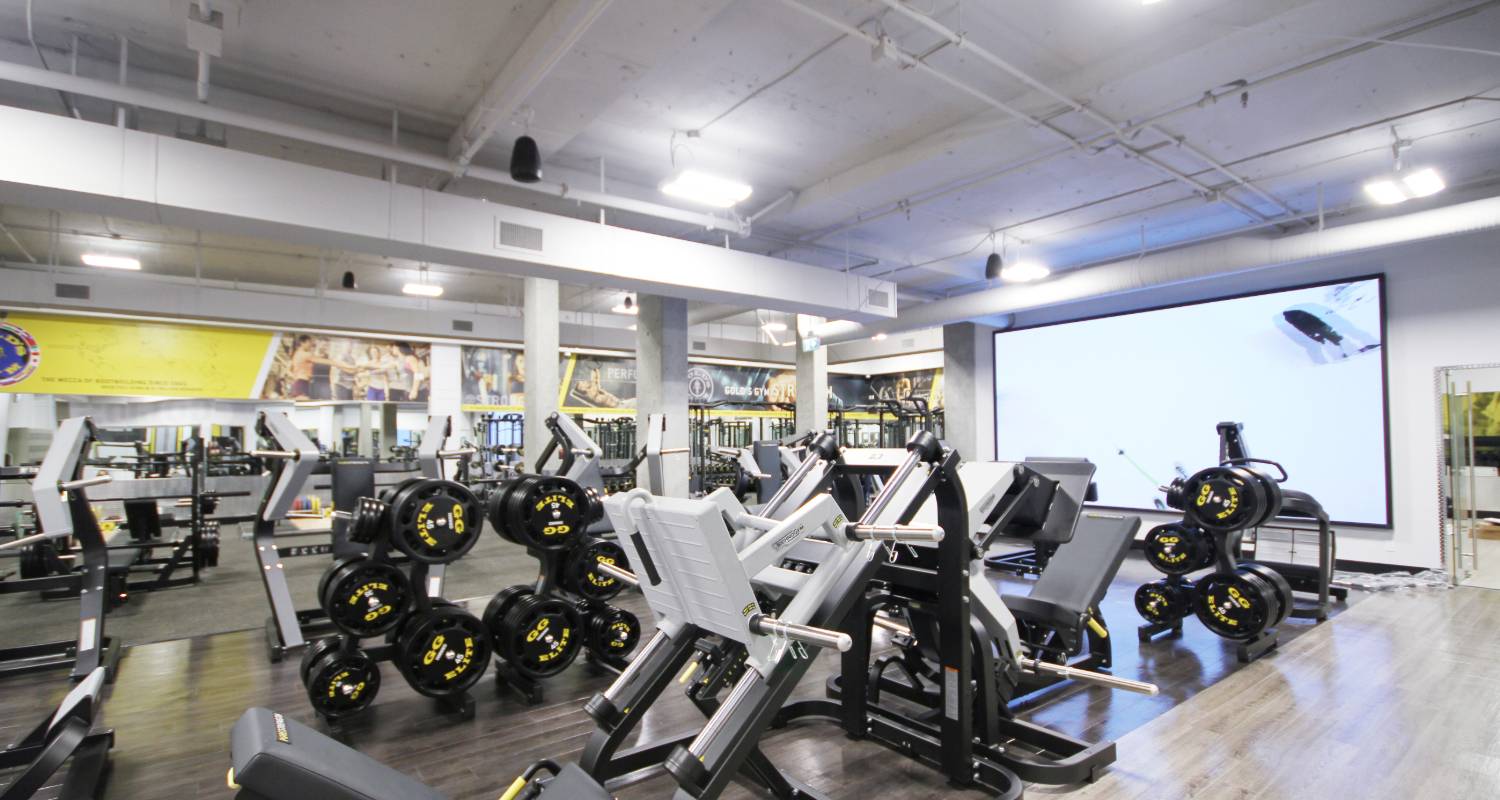 Gold's Gym is considered to be the best Vancouver gym offering impeccable facilities, latest strength equipment, world-class amenities, and new workout techniques to fitness enthusiasts.
It is a gym where fitness is passion. Our motto is to provide fitness to the community in a neighborhood setting. We pride ourselves on meeting as well as exceeding the expectations of our clientele. Plus, we help people of all ages achieve their fitness goals and follow a healthier lifestyle.
We want people to feel welcome at our gym, irrespective of their fitness levels. Our certified personal trainers and instructors develop personalized exercise programs tailored to suit individual needs and help people stay fit.
The atmosphere and vibe at the gym will make you feel engaged and excited. It is electrifying and upbeat, to provide you unmatched workout experience in a fun environment. Whether you are looking for weight training, nutritional consultation, or agility training, we have the necessary programs to meet your requirement.
We offer group fitness classes as well as one-on-one personalized training to provide you the best fitness programs. You can be a beginner trying to get in shape or an athlete aiming to enhance stamina and strength, rest assured we will have a fitness program that will be right for your needs.
Take your fitness experience to the next level with Gold's Gym, the best Vancouver gym. Call today to know more about the best Vancouver gym membership offers!