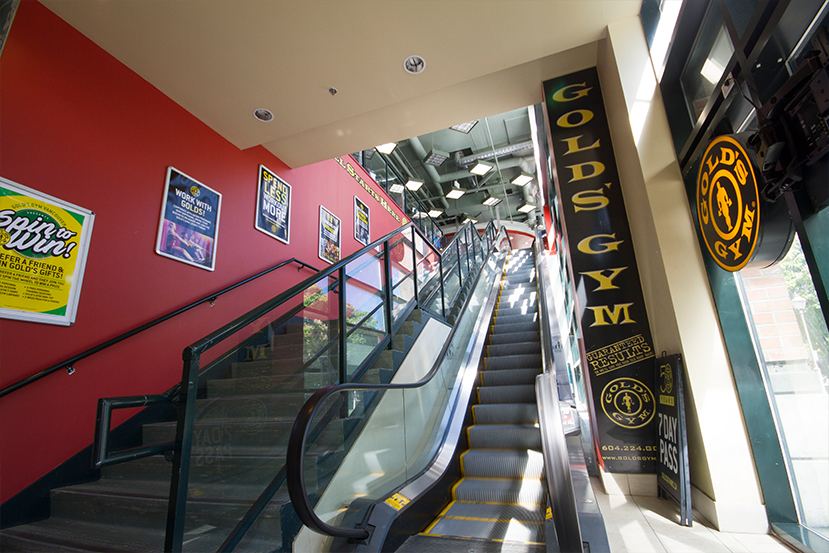 In UBC, Gold's Gym University Marketplace is counted among the most well known & acclaimed gym in UBC. There are varied reasons behind popularity of our gym, which we will look at in the following sections.
Why joining Gold's Gym UBC is the right thing to do:
Your Neighborhood Gym: It is your own neighborhood gym & the specialty of our gym is that here all members are given equal attention. As soon as any new member joins, our experienced trainers perform extensive assessment to evaluate the type of fitness program member would need. The knowledge gained from assessment is used for creation of customized workout programs that will deliver desired results. Our gym also offers latest fitness & equipment that helps members experience positive outcomes within short period of time.
Tailored Fitness Programs: Fitness levels & fitness goals vary from one person to another & this fact is considered when workout routines are developed. This way we are able to ensure to our members that their specific needs are being taken care of. In addition to such customized fitness programs, we also offer group fitness classes that you can join with other members, who have similar fitness goals.
Sustainable Outcomes: Workout sessions at Gold's Gym UBC provide physical transformation that members are able to sustain over long term. Additionally, our team helps members develop good knowledge of methods that will assist them in enhancing their fitness & pursue the path towards healthy lifestyle.
Achieve your fitness goals @ Gold's Gym UBC!