Explore your nearest Gold's Gym Location
MORE THAN A GYM MEMBERSHIP
Group Fitness Classes that Energize Your Workout
JOIN THE ENERGY OF GROUP FITNESS
Energize your fitness journey through a diverse range of Gold's Gym group classes made to suit all levels. Our vibrant community-focused classes are led by passionate instructors and infuse every workout with motivation. Embrace the power of group energy and join a supportive community that sweats, pushes, and achieves together.
JOIN NOW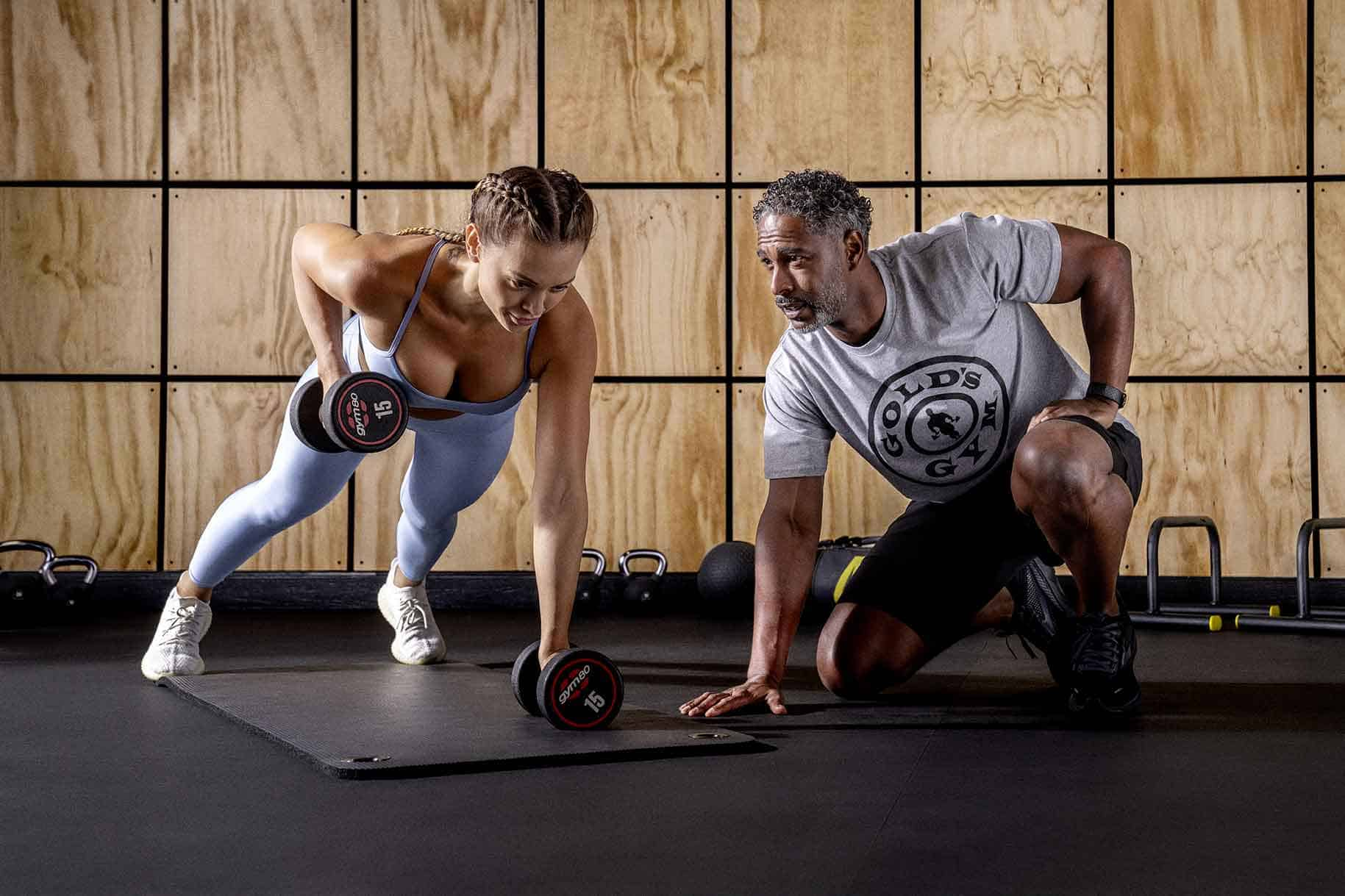 Elevate Your Fitness with the Gold's Gym App
YOUR FITNESS COMPANION, ANYWHERE, ANYTIME
Take your workouts to the next level with a personalized digital training experience. From training plans, to fitness challenges, goal-setting and live leaderboards, our app empowers you to stay connected to your fitness goals 24/7. With access to expert guidance, exercise and goal-tracking, you'll have all the tools you need to succeed in the palm of your hand.
JOIN NOW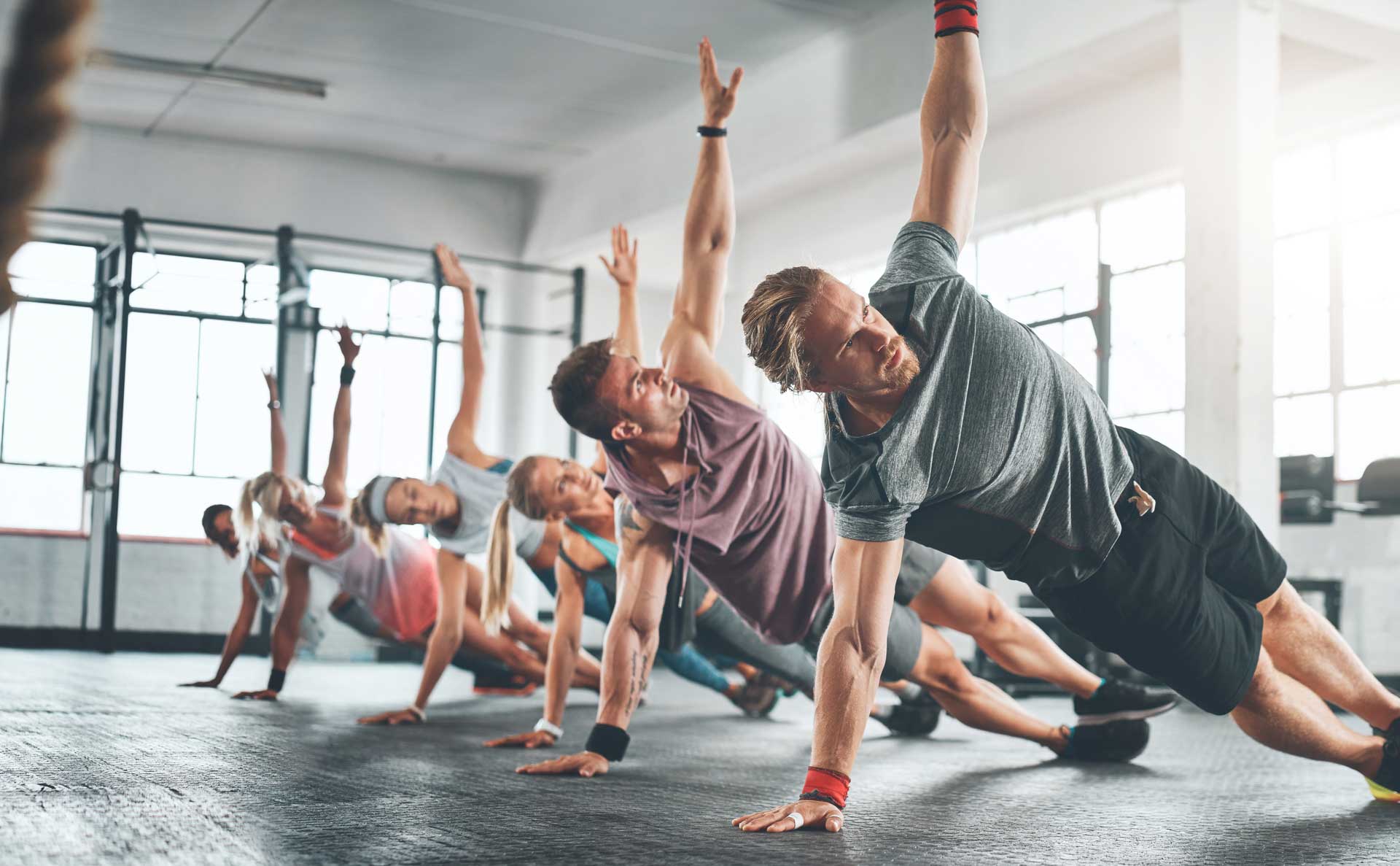 Elevate Fitness at Gold's Gym: Top-tier Amenities Await
EXPERIENCE FITNESS BEYOND THE GYM FLOOR
Indulge in top-tier facilities that extend beyond the ordinary. Unwind in the tranquility of our saunas, pool and steam rooms, designed to revitalize your body and mind. Embrace the versatility of our turf area, ideal for functional training and dynamic workouts. Discover our women's only and private personal training areas, and elevate your fitness routine with our top of the line equipment. Amenities vary per location. Want to visit first? Try a 1-day pass below.
JOIN NOW
The Gold's Standard
As someone who had never worked out at the gym before, I was quite intimidated to get started! After 3 months of personal training with Bel, I am now confident in using the equipment and absolutely loving my new exercise routine (something I never would have thought I would say even 4 months ago!). Bel was such a patient, caring, and highly knowledgeable trainer. She helped me grow my confidence and skills to the point where I am now working out 4x a week and following my own custom plan which she created for me. I cannot recommend Bel and Gold's Gym enough!

Sarah Bjelde
What prompted me to write this review is the fact that they noticed that I haven't signed in to the gym for over 2 months and decided to reach out to see if I was okay and that if I wanted to I could pause my membership. Usually gyms are cash grabs where they oversell memberships and hope people don't show up but I really appreciated this gesture. Gym itself is usually great and not too busy during the weekdays. Has everything you need in a gym and is affordable.

Robert Si
I moved to Vancouver while the Covid-19 lockdown was ongoing from Ontario. I wanted to get back to the gym ASAP. Gold's BC offered me a good deal in May for multi-access across all Gold's Gyms in BC, which would activate once the gyms were allowed to reopen. I first used the West Broadway facility before the UBC location reopened. The UBC location is great. It has everything I need. The staff are friendly. Not hard to register a spot (right now you need to make a reservation to workout), since the location isn't crowded. I think the company is doing pretty good considering the circumstances.

J K