At Gold's Gym in Coquitlam, our Zumba classes offer a refreshing break from the usual gym routine. Trusted by hundreds of our loyal members, our Zumba classes are more than just a workout; they're a vibrant community where you can let loose and enjoy yourself while burning calories. 
Read on to discover what sets Gold's Gym Zumba classes apart and why they're the talk of the town in Port Coquitlam.
What is Zumba, And Why Should You Care?
Zumba is a dance-fitness program that combines Latin and international music with dance moves. It's an exhilarating, effective, easy-to-follow fitness party that moves millions toward joy and health. 
Originating in the 1990s, Zumba has taken the world by storm and become a staple in fitness centers globally, including at Gold's Gym in Port Coquitlam.
Why Our Zumba Classes Are The Best? 
Why choose Gold's Gym Zumba classes? It's simple. We blend cultural richness, top-notch instructor expertise, and an exhilarating dance environment. 
Expert Instructors Leading the Way
Our Zumba classes are led by passionate instructors who bring their rich cultural backgrounds to the dance floor!
Shadia:

More than just a Zumba instructor, Shadi is a Zumba Jammer. She's traveled the globe, teaching choreographies to peers. Her classes promise an engaging workout to beginners and novices alike! 

Yosvany:

Let Yosvany transport you straight to the heart of Havana. His steps, infused with the authentic rhythms of Cuba, add a distinct flavor, making every class a mini-vacation to the Caribbean.

Ruth:

Ruth's classes are rhythmic adventures. From the vibrant beats of Mexico to the sultry tunes of South America, she crafts a dance mosaic that's both diverse and delightful.

Quan:

An amazing addition to our team, Quan, brings fresh energy to our Zumba sessions. His love for dance genres, from salsa to reggaeton, shines through. With Quan, every Zumba routine transforms into a dance festival, celebrating genres and rhythms.
Classes to Meet Your Needs
Flexible Timing:

With thrice-a-week sessions, there's always a class waiting for you.

Diverse Schedule:

We understand everyone's clock ticks differently. Our varied schedule ensures a slot fits just right for you.

More Than Just Moves:

Our instructors, with their deep Latin roots, don't just teach steps. They share stories, rhythms, and the very soul of Latin dance. 
The Gold's Gym Experience And the Outcomes We Focus On
At Gold's Gym in Port Coquitlam, our Zumba instructors are more than just dance and fitness experts; they're your partners in achieving a healthier, happier you.
Expertise Fueled by Enthusiasm
Our Zumba instructors are a lively bunch, certified in both dance and fitness. Their enthusiasm is infectious, and they're always up-to-date with the latest Zumba moves and music. 
Customized to Fit You
We understand that fitness is a personal journey, so our Zumba classes are designed to meet you where you are. Whether you're a beginner or a Zumba veteran, our instructors tailor the routines to suit your level, ensuring you're both challenged and having fun.
Your Community of Support
You're not just another face in the crowd with us. Our instructors and members alike cheer you on, celebrate your milestones, and help you push through any obstacles. You'll find a sense of community beyond the dance floor here.
More Than Just Dance Steps
Our instructors provide tips on maximizing your workout, improving your dance moves, and maintaining a balanced diet. They're your all-in-one guides to a healthier lifestyle.
Top-Notch Amenities
Participating in our Zumba classes gives you access to our state-of-the-art facilities. From high-quality sound systems that make the music come alive to spacious dance floors and even relaxation zones like our steam and infrared sauna rooms, we offer an experience beyond the ordinary.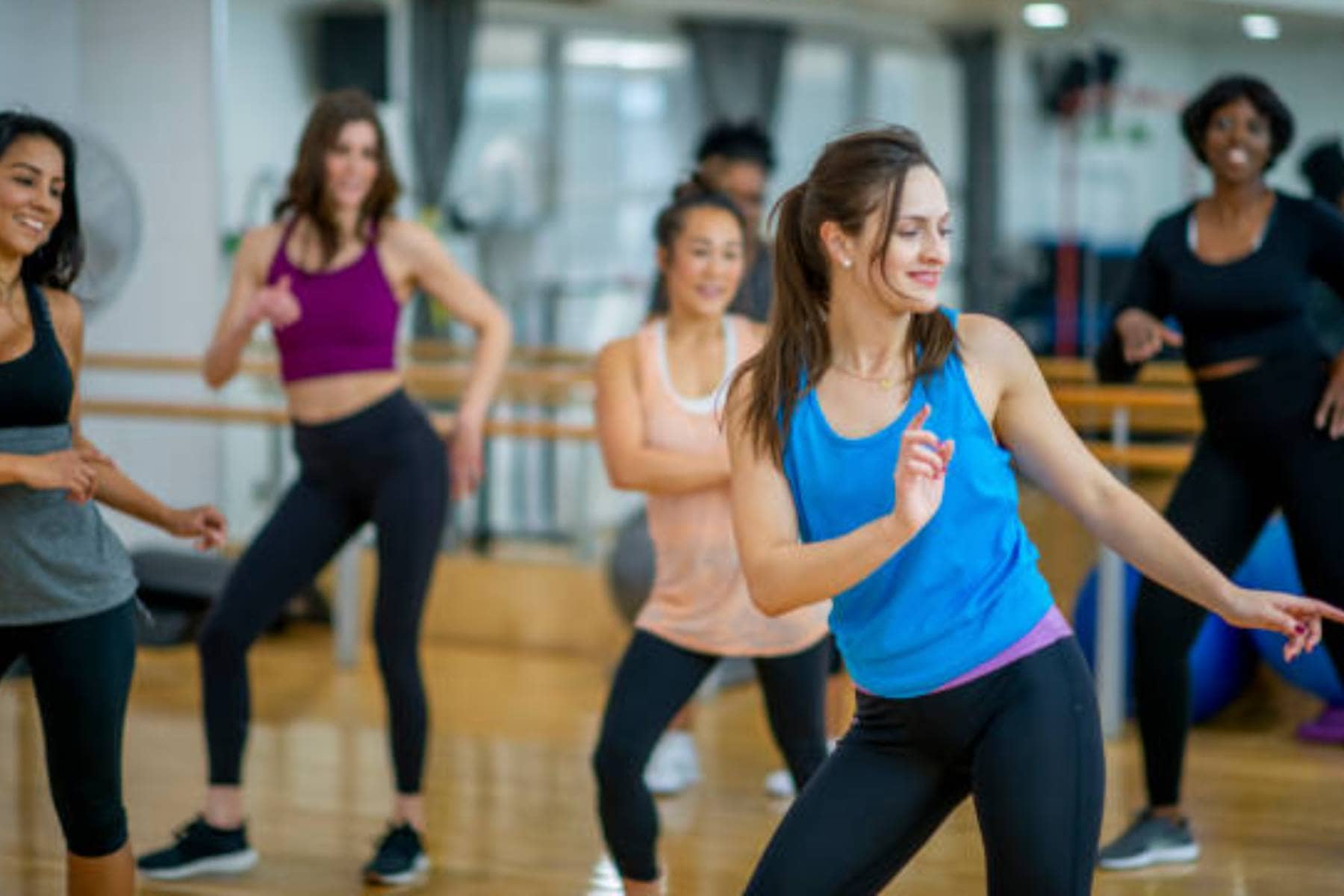 What Customers Have to Say
Don't just take our word for it; listen to what our members say about their experience at Gold's Gym in Coquitlam:
Travez Davis
"Really great experience at Gold's. Has lots of space and a wide variety of machines to get a good workout in. They also offer a lot of additional amenities, so you'll definitely get some bang for your bucks."
Winston Bui
"I was blown away by the customer service I received when I first came in with my sister as a guest. Cole showed us around the entire gym, letting us know what Gold's Gym had to offer in PoCo. From the welcoming community to the outstanding customer service, the gym had everything I needed to do my full week workout rotation. Something not many gyms I've been to have. 5/5 would recommend asking for Cole for the tour!"
Stephen Murakami
"A very relaxing and welcoming environment to have a good workout experience. Good equipment, services, and facilities. Thanks."
Amy
"The gym is very big and clean. The staff and members are very friendly and nice. There is a lot of good equipment here as well. Can't wait to come back!!"
These testimonials speak volumes about the quality of experience you can expect at Gold's Gym. 
Whether it's the variety of equipment, the exceptional customer service, or the welcoming community, our members find value in every aspect of our gym, including our Zumba classes.
Sign Up Now! Your Zumba Adventure Awaits
Ready to shake up your fitness routine with the best Zumba classes in Coquitlam? The time to act is now.
Gold's Gym offers you the complete package: certified Zumba instructors, top-notch facilities, and a community that cheers you on.
Don't hesitate. Sign up today and feel the Gold's Gym difference for yourself. Want to test the waters first? No problem. Grab our free 1-day pass and find out why our Zumba classes are the talk of Port Coquitlam.
Your fitness journey is one-of-a-kind, and we're here to support you every step of the way.
FAQs
We know you might have some questions before diving into our Zumba classes. Here are some commonly asked questions to help you get started.
Does Gold's Gym Coquitlam offer a free trial period for Zumba classes?
Yes, we do! We offer a free 1-day pass, allowing you to try our Zumba classes and other amenities. It's a great way to get a feel for the community and the quality of the instruction before committing.
What does a Zumba class look like?
A Zumba class at Gold's Gym is a lively, high-energy experience. Led by our certified instructors, the class combines Latin and international music with dance moves, creating a party-like atmosphere. You'll find people of all fitness levels joining in, making it both inclusive and fun.
Are Zumba classes good for losing weight, and how many calories, on average, do you burn?
Absolutely, Zumba is an excellent choice for weight loss. The fast-paced dance routines offer a great cardio workout, helping you burn 400 to 800 calories in a single session, depending on your effort level.
How long is one Zumba class at Gold's Gym?
Each Zumba class at Gold's Gym lasts for about 60 minutes. This includes a warm-up, the main dance routines, and a cool-down period.
What should I wear for a Zumba class?
We recommend wearing breathable, moisture-wicking athletic wear. As for footwear, go for athletic shoes that offer good support and are designed for high-impact exercise.