Fitness is a journey, not a destination. But here's the thing: the journey can be much more enjoyable, and the destination a lot closer, when you find the right fitness class.
In Coquitlam, the challenge is not the lack of fitness classes. It's quite the opposite. With so many options, how do you find the one that's perfect for you? The answer is simpler than you might think: Gold's Gym.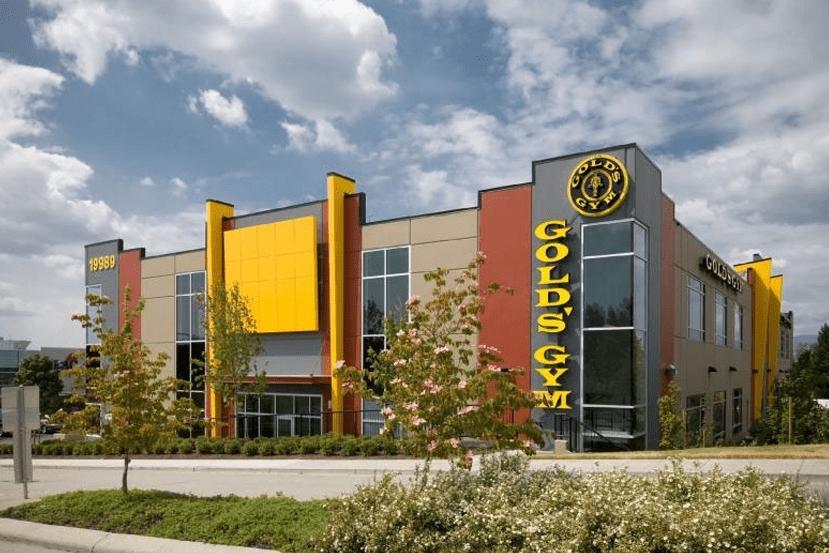 Fitness Class 101
When it comes to fitness, one size doesn't fit all. We all have unique bodies, goals, and preferences. That's where the beauty of fitness classes comes in. They offer a variety of ways to get fit, stay motivated, and enjoy the process.
Finding a fitness class that aligns with your goals and preferences can make a world of difference.
It can make your workouts more enjoyable, making you more likely to stick with them.
It can challenge you in new and exciting ways, helping you break through plateaus and achieve new fitness levels.
It can provide a sense of community and camaraderie, making your fitness journey feel less like a chore and more like a fun, rewarding adventure.
At Gold's Gym, we offer fitness classes catering to different preferences and goals. Here's a quick overview:
Cycling Classes:
Cycle Core: Indoor cycling with core exercises.
Pure Cycle: High-energy, full-body cycling workout.
Group Ride: Calorie-burning indoor cycling experience.
Yoga & Mind-Body Classes:
Hatha Yoga: Align, strengthen, and promote flexibility.
Yin Yoga: Long-held, passive floor poses.
Piloga: Fusion of Pilates and Yoga.
Group Centergy: Blend of yoga and Pilates with athletic training.
Strength Classes:
Total Body Strength: Full-body resistance and weights.
Group Power: Cutting-edge strength training.
Total Body Burn: Low-impact, high-intensity workout.
Cardio Classes:
Zumba: Lively Latin beats dance session.
Zumba Toning: Tone and sculpt with Latino beats.
Group Blast: Dynamic cardio with step-focused exercises.
Step and Sculpt: Muscle conditioning with light weights and step.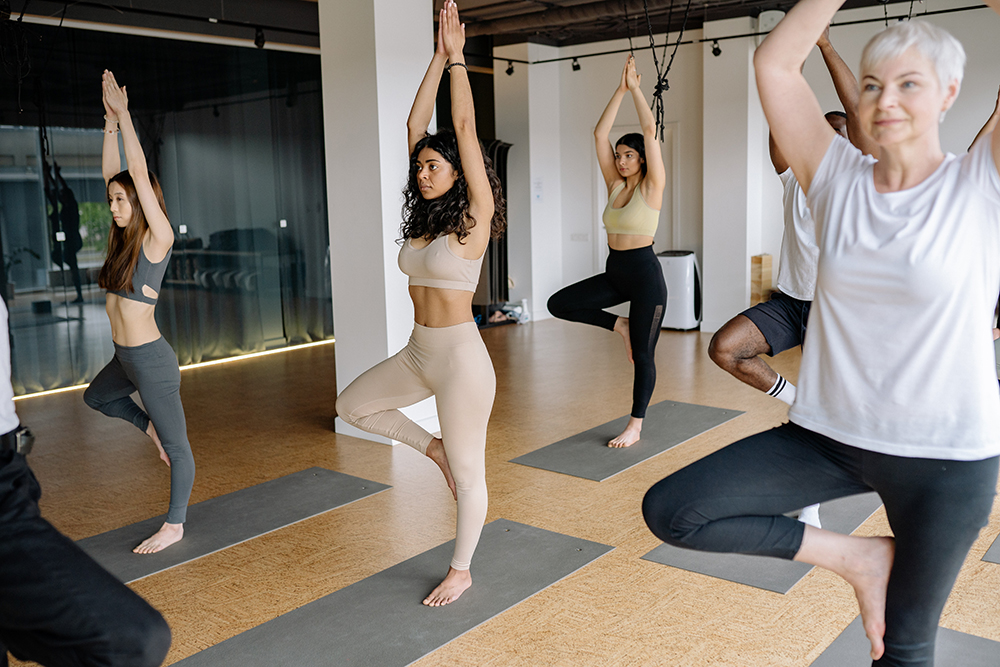 The Gold's Gym Advantage
Gold's Gym has a legacy that spans more than 50 years. It's not just a gym; it's an institution. We go beyond the basics and provide a complete, you-first experience.
Award-Winning Excellence: Our gym was recognized as the best new Gold's Gym in North America in 2017, a testament to our commitment to quality and service.
Expansive Facility: Our 26,000-square-foot facility offers ample space for diverse workouts, ensuring you never feel cramped or limited.
Free Parking: We provide free above-ground parking for all our members, adding convenience to your fitness routine.
State-of-the-Art Equipment: Our gym has top-tier fitness equipment, including the Technogym ARTIS line, to ensure you get the most out of your workouts.
Diverse Amenities: From Cardio Circuit TVs to infrared saunas and steam rooms, we offer a range of amenities to enhance your fitness experience.
Ladies Only Section: We provide a dedicated section for women who prefer a more private workout environment.
Nutrition and Refreshment: Our Core Culture Smoothie Bar is the perfect place to grab a nutritious post-workout smoothie.
Variety of Classes: We offer many classes, including hot yoga, spin, and over 15 group fitness classes a week, catering to all fitness preferences.
Functional Training Areas: Our Turf Functional Training Area and the Queenax Functional Training Cage by Precor offer unique workout options to challenge and engage you.
Powerlifting Equipment: We provide top-notch powerlifting equipment for those interested in strength training.
Expert Personal Training: Our professional trainers are always ready to provide personalized guidance to help you achieve your fitness goals more efficiently.
A Tour of Our Fitness Classes in Coquitlam
We believe in the power of choice. That's why we offer diverse fitness classes to cater to different preferences and fitness levels. Ready for a tour? Let's dive in!
Cardio Classes
Imagine a workout that gets your heart pumping, your energy levels soaring, and your calories burning. That's what our cardio classes are all about. These classes, from high-intensity interval training (HIIT) to Tabata, are designed to rev up your cardiovascular health and leave you feeling invigorated.
Cycling Classes
Ever wanted to experience the thrill of a bike ride without leaving the gym? Our indoor cycling classes, also known as spin classes, are your ticket to an adrenaline-pumping workout. With motivating music and a dynamic atmosphere, you'll build endurance and strength before you know it.
Yoga Classes
Our yoga classes are just the ticket if you're looking for a workout that harmonizes your body and mind. These classes blend physical exercise with mental relaxation, offering a tranquil retreat from the hustle and bustle of daily life. And for those seeking a more intense experience, we also offer hot yoga classes.
Strength Training Classes
Ready to feel powerful? Our strength training classes are designed to help you build muscle and boost your metabolism. Whether you're a beginner or a seasoned weightlifter, these classes will challenge you, push your limits, and help you grow stronger.
Customized Fitness Guidance
Our certified trainers are more than just fitness professionals; they're your personal cheer squad, source of motivation, and guide on this exciting journey.
Discover Your Starting Point
Every great journey starts with a single step. For us, that step is a complimentary Fitness Assessment. This isn't just about setting goals; it's about understanding your unique fitness profile, strengths, and areas you want to work on.
Crafting Your Success Story
Once we've discovered your starting point, it's time to craft your success story. Together, we'll create a personalized fitness plan that's tailored to your goals. This isn't a one-size-fits-all plan; it's a roadmap designed just for you, to help you make the most of your first 30 days in the gym.
Guiding You Through the Journey
From group exercise classes to one-on-one personal training, we'll show you the ropes, help you explore new challenges, and ensure you get the most out of your workouts.
Walking With You, Every Step of the Way
Our commitment to you doesn't end when your workout does. We're here to support you, answer your questions, and celebrate your victories.
We also offer special services tailored for seniors, ensuring everyone can enjoy a healthy and active lifestyle.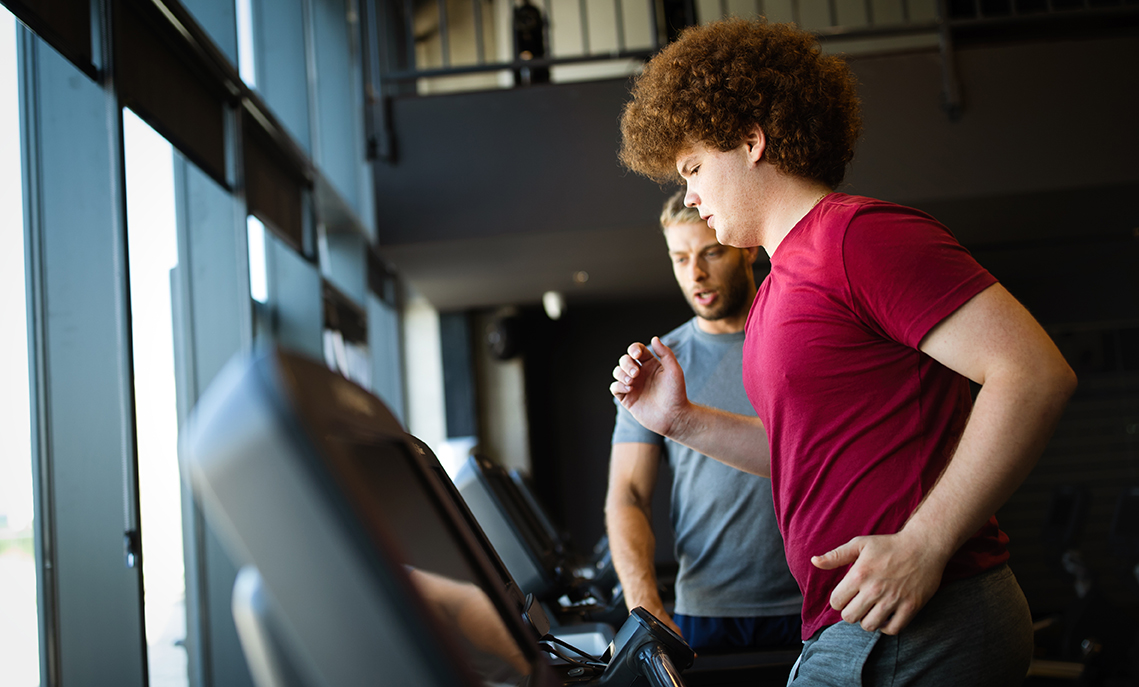 Experience Fitness Firsthand With Our Free 1-Day Pass
Still unsure? Why not try our classes for yourself? With our free 1-day pass, you can sample our classes and see which one suits you best. Sign up for your free 1-day pass today and experience the Gold's Gym difference.